Welcome to the Pearl Dental Group, where we provide the highest quality dentistry to give you the best smile that lasts you many years.
Our Mission Statement:
To provide the highest quality dentistry that is painless and affordable to all of our patients. We are able to commit to our mission by giving all of our patients personalized attention that they deserve and provide them with quality dentistry that comes from many years of experience.
We have two convenient locations in Chicago and Skokie Illinois. Please refer to our addresses and contact information at the bottom of this page.
We specialize in:
Root Canal Treatment
Cosmetic dentistry
Teeth Whitening
Veneers
Crowns
Bridges
Implants
Dentures
The dentists at Pearl Dental Group are able to provide highest quality dental treatment to our patients through years of experience in dentistry. We treat every patient, with the highest professional and individual care, no matter how small or complicated the procedure might be, that is affordable to our patients.
We accept almost all PPO dental insurances and we request that you please pay for your dental treatment co-pay at the time of service. For the convenience of our patients we accept cash, check, Master Card, Visa and American Express.
We also offer a financing option payment plan. During your visit please inquire about our CareCredit plan which is a very convenient financing option.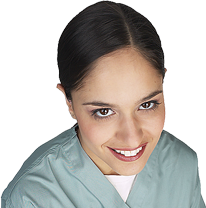 Please make an appointment at one our offices today

Peterson Fairfield Dental

2722 W. Peterson

Chicago, IL 60659

773-262-0500

Mon/Tues

Wed

Thurs &Fri

Sat

10am- 7pm

Closed

9am - 6pm

10am - 3pm

The Skokie Office

Dempster Dental

3537 W. Dempster

Skokie, IL 60076

847-673-4303

Mon/Tues

Wed

Thurs

Fri

Sat

10am- 6pm

10am- 7pm

10:30am -9pm

10am-6pm

9am-3pm
Special dental service of the month
Please mention this special offer during your first visit
(New patients only)
Free exam and 4 X-rays (New patients only)